Find Parts
Search thousands of new, OEM, used, and salvage parts for your farm, construction, and agriculture equipment needs.
Equipment. Found. Fast.
Fastline is the online resource for all your farm and construction equipment needs, whether you're in the market for a new or used tractor, equipment parts, or loaders. You'll find all the available equipment separated by category and subcategory to narrow your search, like model, new or used, dealership name, horsepower, zip code, price and manufacturer, including John Deere, Case IH, New Holland, Claas, AGCO, Kinze, Mahindra, Kubota and more.
Ready to sell your equipment? Place a classified ad to get your item seen by potential buyers in Fastline catalogs, on Fastline.com, and on Fastline Facebook.
Looking to see what your piece might be worth through comparing equipment values? Research equipment values by year, make and model.

Fastline Fast Track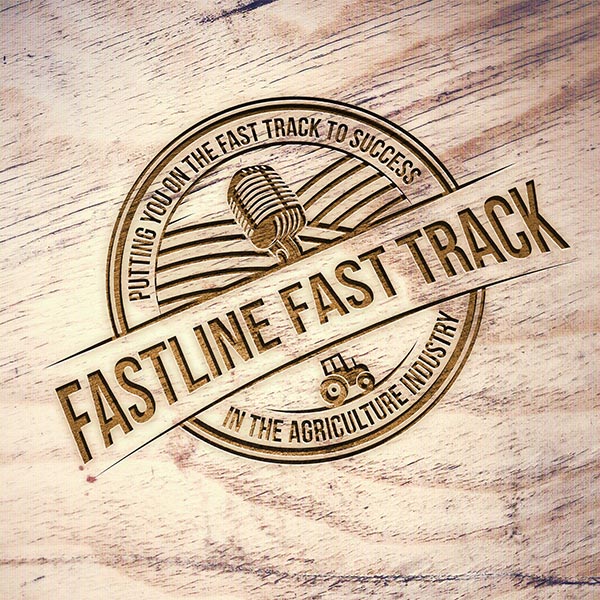 Certified Pre-Owned/High Power Tractors with Case IH, Memorial Day with JT Cooper
May 23 2019
In Episode 11 of Fastline Fast Track with talk with Tracy Sagan, Case IH and Bill Weber, Case IH High-Horsepower Tractor Marketing Manager about Case IH's product offerings. We also salute the men and women of the United States Armed Forces who sacrificed their lives for our freedom. We hear from Nashville singer-songwriter JT Cooper, who was a member of the 10th Mountain Division, U.S. Army, in Mogadishu, Somalia in 1993. He was one of the first to respond to rescue Army Rangers shot down in the harrowing scene that became the basis for the movie "Blackhawk Down." JT performs from the Ernest Tubb Record Shop in Nashville. 
Dealer Spotlight
Brooks Furniture
TAZEWELL, TN
Since the day Les Jones decided there had to be a better way, Jones Manufacturing Company has produced the most durable, high capacity, operator-oriented Hay Grinder and Mulch Grinder in the world - the Mighty Giant Tub Grinder. You get more than 50 years of hands-on in-the-field experience in every Mighty Giant we build.
RAMPANT TRAILERS
WENDELL, NC
Top quality trailers, rock bottom prices. Buy directly from the manufacturer with no dealer markup, we deliver nationwide.
Fastline Front Page
What does ag industry future hold for 2019 and beyond?
By Brent Adams Commodity prices, ongoing trade talks with China and weather conditions all loom large as concerns for producers in 2019, but American Farm Bureau Federation President Zippy Duvall says that American farmers and ranchers should focus on the many positives in the agriculture industry. The American Farm Bureau Federation held its annual convention and 100th anniversary celebration Jan. 11-16 in New Orleans. There, …
World Ag Expo contest winner announced; Discounted tickets remain
  The largest annual three-day agricultural exposition of its kind, the World Ag Expo, will be held Feb. 12-14, at the International Agri-Center in Tulare, California. The expo will feature the latest in agricultural technology and equipment on 2.6 million square feet. With more than 1,500 exhibitors, the World Ag Expo brings in more than 100,000 visitors from across the United States and abroad. Dairy, …
Copperhead Agricultural Products Acquires RK Products
Two great agricultural companies are coming together to provide enhanced products for farmers. Copperhead Agricultural Products, based in Sioux Falls, S.D., will acquire RK Products, based in Moline, Ill., and founded by Phil Kester. "Copperhead Agricultural Products first took notice of RK Products in 2015, since they adhere to the same high-quality standards," says Jake Jass, Copperhead Agricultural Products sales & marketing manager. "Phil is …
Commodity Prices
| | | | |
| --- | --- | --- | --- |
| Corn | Jul | $4.0425 | +0.1450 |
| Soybeans | Jul | $8.2975 | +0.0825 |
| Soybean Oil | Jul | $27.0100 | +0.2300 |
| Soybean Meal | Jul | $300.5000 | +3.3000 |
| SRW Wheat | Jul | $4.8950 | +0.1925 |
| Oats | Jul | $3.0850 | +0.0400 |
| Denatured Fuel Ethanol | Jun | $1.3980 | +0.0010 |
| Rough Rice | Jul | $11.5550 | +0.0050 |
| Mini Corn | Jul | $4.0425 | +0.1450 |
| Mini Soybeans | Jul | $8.2975 | +0.0825 |
| Mini Wheat | Jul | $4.8950 | +0.1925 |